Larry 'Gator' Rivers, who helped integrate high school basketball in Georgia before playing for the Harlem Globetrotters and becoming a county commissioner in his native Savannah, has died age 73.
Rivers died from cancer in hospital on Saturday.
Rivers was a sophomore on the all-Black Beach High School team that won the first Georgia High School Association basketball tournament to include Black and white players in 1967.
READ MORE: 'Sneaky' Sheens ploy behind Tigers' stunning upset
READ MORE: 'Oh my goodness': F1 marred by pitlane 'shambles'
READ MORE: McLaughlin beats ex-F1 star to claim IndyCar win
He blossomed into an all-state player, graduating from the Savannah high school in eastern Georgie in 1969 and going on to be a small college All-American at Moberly Junior College in Missouri and an all-conference guard.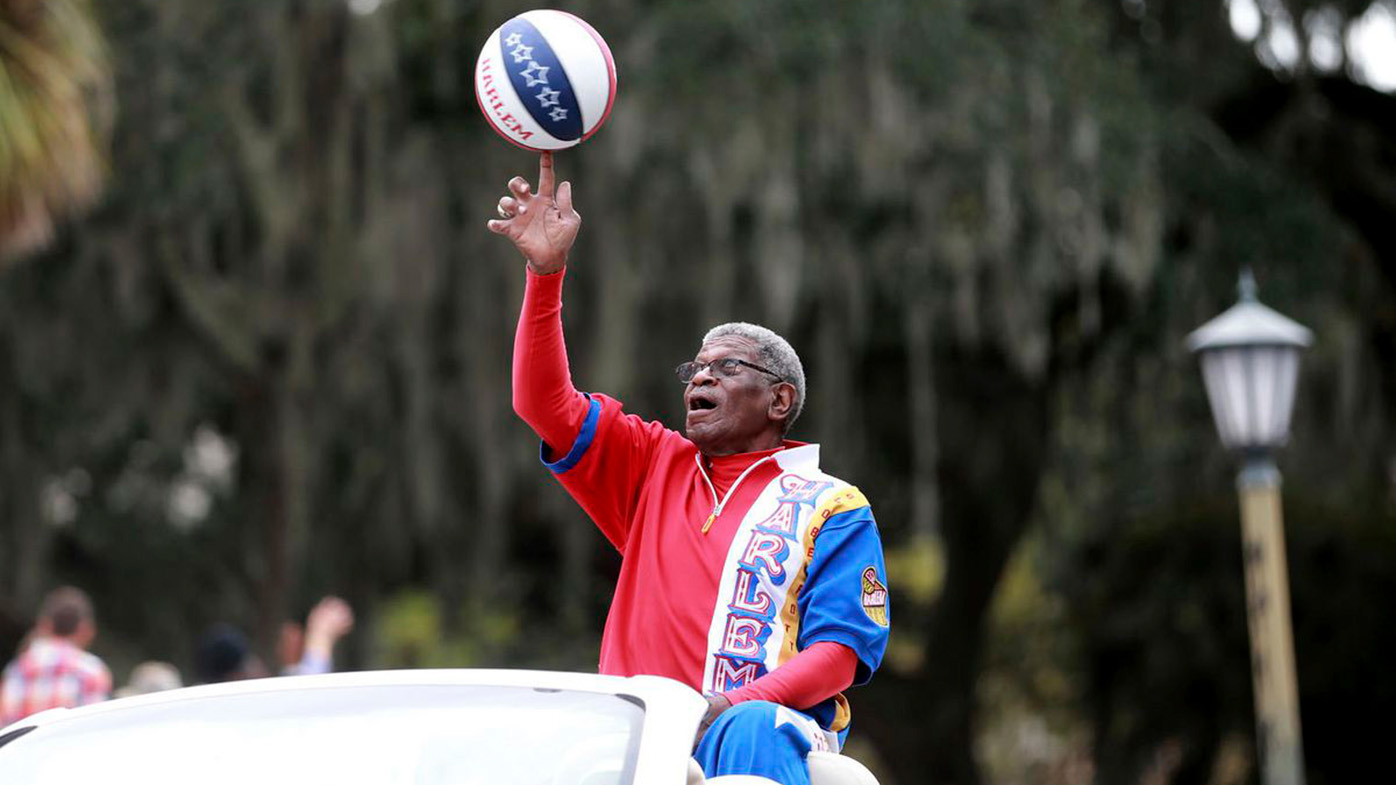 He went on to play and coach for 16 years with the Harlem Globetrotters, reuniting for a time with high school coach Russell Ellington.
Rivers once told WTOC-TV that during his tryout for the Globetrotters, team legend Marques Haynes led Rivers into a closet storing tables and folding chairs, handed Rivers a basketball and said "Let's see you dribble around this."
"So I was dribbling around chairs, under tables, doing anything I could do to impress him," Rivers said.
Rivers came home to Savannah and got involved in the community, volunteering in schools, promoting the rebuilding of neighborhood basketball courts and opening the non-profit youth mentorship organisation Gatorball Academy to teach basketball.
Rivers ran for the county commission in 2020 as a Republican and was elected without opposition.
"I don't know when we weren't friends," Chatham County Commission chairman Chester Ellis told WTOC-TV, calling Rivers "a legend."
"That was a big part of him, giving to the children that's behind him," Ellis said. "Like he said, 'Somebody gave to me, and so it's my job and my responsibility to give back.' And that's going to be missing a whole lot."
Georgia Governor Brian Kemp said Rivers "led a life of accomplishment and chose to spend much of that life serving the people of his community."
Savannah Mayor Van Johnson wrote on social media that "Legends never die, so you will always be around, my friend," adding in an official city statement that Rivers "never forgot Savannah or Beach High School and dedicated endless hours of mentoring and teaching the rules of basketball and life to scores of young people. For this, he will always be remembered."
For a daily dose of the best of the breaking news and exclusive content from Wide World of Sports, subscribe to our newsletter by clicking here!